Get updates from Collins' Column delivered straight to your inbox
At the turn of the 21st century, roughly 70% of Americans were members of a church, synagogue or mosque. Two decades later, just 47% of the population are members, making 2021 the first year membership has dipped below the majority. The decline is primarily due to an increasing lack of religious affiliation among Americans, and matters will likely grow worse in future decades.
With thousands of churches closing each year, it's crucial that you develop marketing strategies to grow exposure for your church. On top of providing funding and support, active members are integral to reaching people for Christ. The more you have, the greater your potential impact.
If you want to grow your church — and God's kingdom — the following strategies are key to your success.
One of the easiest ways to attract new members and generate leads is by updating online listings for your church. Register for a free Google business profile account and enter your church's name, address, phone number and hours of operation into the necessary fields.
When someone searches for nearby churches, the search engine will include yours in its Google Maps results. Add photos and reviews to the listing, too, so viewers have the information they need all in one place.
More than 80% of the United States population has a social networking profile, making social media one of the most popular online activities in 2022. If churches are to reach more people and gain exposure, they must be present on at least one platform.
Whether it be Facebook, Twitter, Instagram, Twitter or all four, creating profiles on these major social platforms will enable others to find you quickly and easily. Use your accounts to share important information and upcoming events to further increase exposure.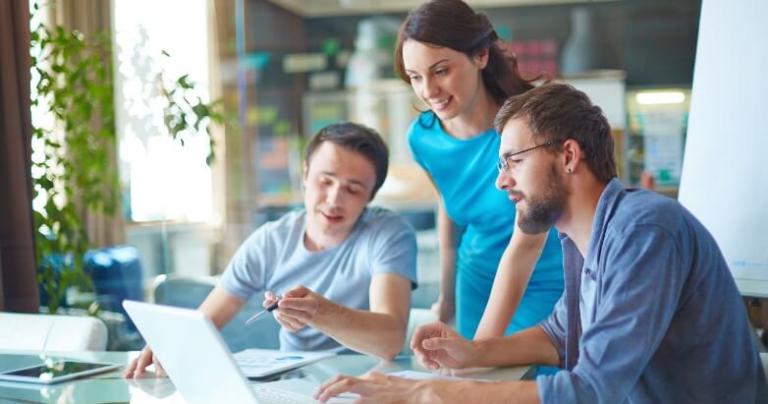 When the pandemic struck, loneliness in Americans jumped seven points to affect a whopping 61% of the population. Now, many of them are looking to reconnect and find community. Perhaps your church could provide that sense of belonging they crave. Extend an invitation to those in your local community by organizing outreach programs.
Volunteer to help those in need and create Facebook groups that cater to their interests and needs. Planning in-person gatherings will help cultivate relationships and create opportunities to invite others to Sunday service.
Church invite postcards are another simple and cost-effective way to grow exposure and attract parishioners. Instead of going door-to-door and invading peoples' privacy, simply mail invites to everyone in the community.
At the same time, run Facebook ads that match the postcards' design. That way your target audience sees one cohesive marketing message and considers your church not once but twice. This coordination will also create the perception that your congregation is everywhere, and the number one place to be on Sundays.
If you have a church van or bus, put it to good use by incorporating it into your marketing strategy. Turn the vehicle into a moving advertisement by adding a branded wrap to the exterior.
Put your church logo on the hood or its name on either side of the van to let everyone around know about your assembly. You can even add details like the church phone number and service times so passersby don't have to go online or stop by to figure out when to attend.
Nearly 66% of churchgoers say they've invited a friend to church in the last six months. Meanwhile, 25% have extended three or more invitations. While these rates vary by denomination and congregation, it's clear that personal invites are effective.
Otherwise, fewer members would make an effort to share them. Encourage your assembly to send their own by distributing pre-made invitations for them to give to friends and family. Most people are more willing to attend if they know the person extending the invite.
People already need church. It's simply a matter of getting them to come. Whatever marketing strategies you employ, consistency is key to successful exposure — and increasing membership. Brainstorm ideas, implement them and watch what happens.
It might take some time to see results, so stick with it and have faith. The Lord is on your side, and He's already written your victory.