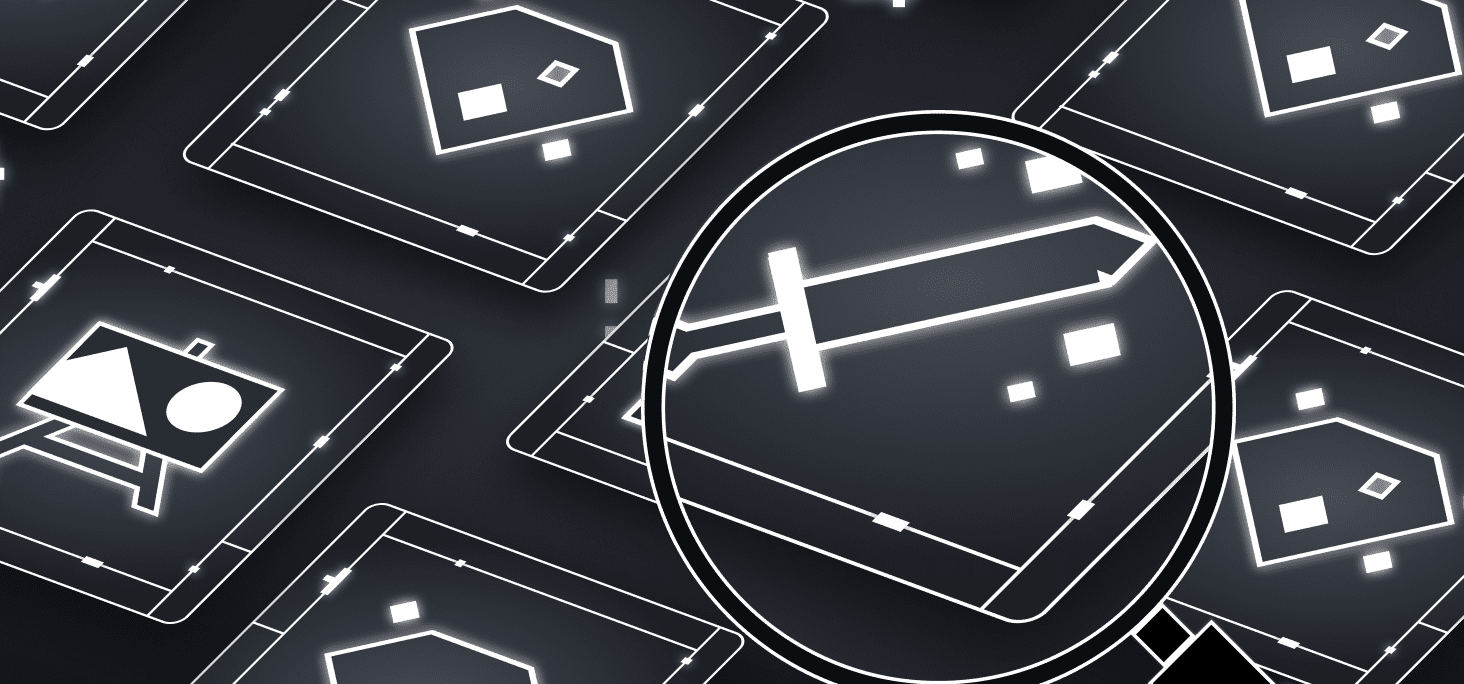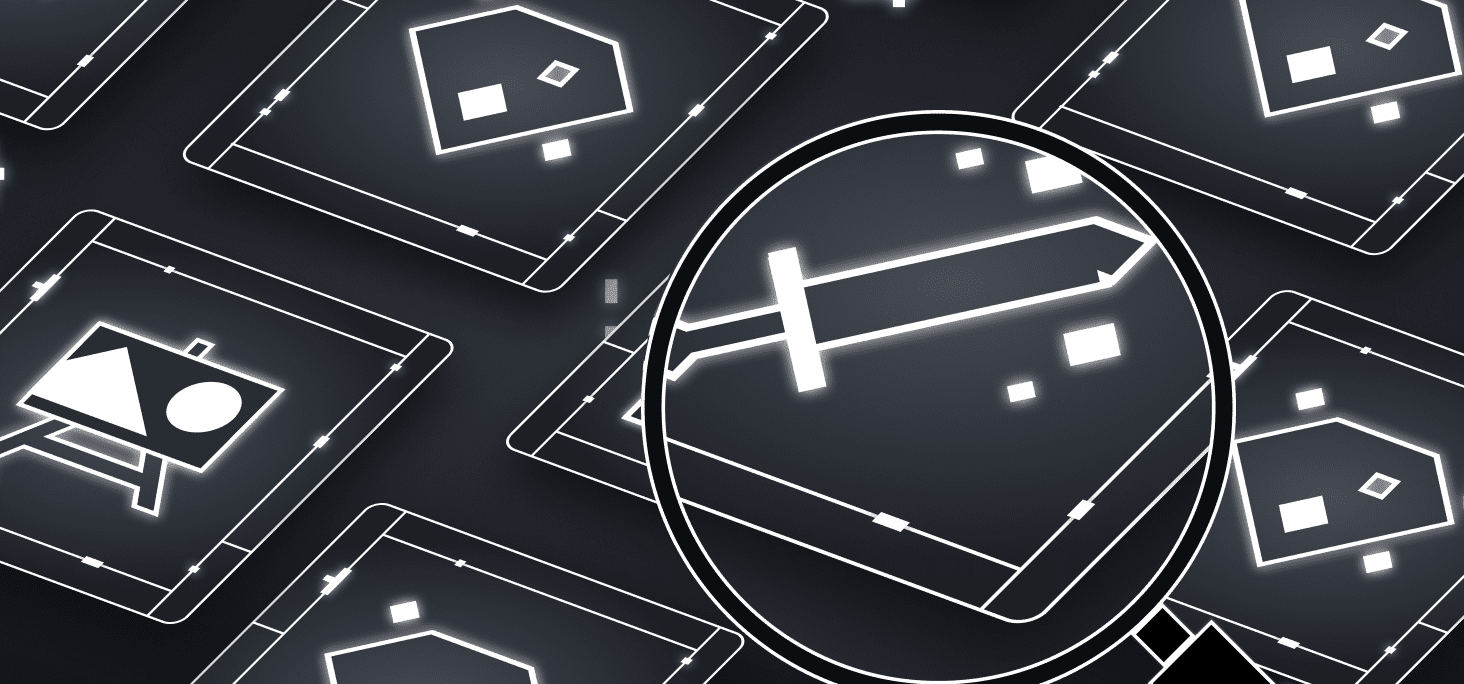 Since 2021, the way we look at art has changed. It has evolved beyond a simple physical painting or a sculpture that can be looked at and enjoyed. Today, art is not only digitized but is also something that demands some utility. This shift in trends surged during the last bull run when the term "NFT" was prominent on every social media platform. Conversations and debates around the same increased on a global level, making it a billion-dollar industry in no time.
However, this extreme demand was followed by a massive correction as the cryptocurrency market plunged in value. The NFT industry lost more than half of its value, which created a situation of panic among investors. Although there is an increasing number of people within the industry that abandoned the idea of NFTs entirely, certain investors and projects seem to be using the crypto winter as an opportunity.
Infact, there has been a stream of high-potential newly launched and existing projects that have been building consistently. NFT games being the most popular in the NFT category, it is only natural that most of these projects are games themselves.
Blockchain games that are NFT integrated are something which investors have been flocking to participate in recently. NFTs or Non Fungible Tokens are unique digital identifiers that cannot be substituted, copied, or subdivided. They are recorded in a blockchain and are used to certify ownership and authenticity. However, NFTs can be used across various ecosystems, and can even be integrated with the metaverse.
Gamefi being one of the most trending concepts, has already garnered a massive community that is always looking for earning opportunities. These NFT-integrated games provide a platform for the same, with a variety of concepts like Play to Earn, Move to Earn etc. One such category which is popular even during this bear market is NFT Trading card games.
The NFT Trading card games genre is popular among those who like to collect things and strategically make massive profits alike. They are usually NFTs in the form of collectable cards that can be traded or used within the game to earn income. Despite being a genre that demands high-quality artwork and a fundamentally strong ecosystem, the market is filled with bogus projects. This makes it difficult for investors to find those projects that have the potential to deliver solid gameplay along with attractive ROIs.
A glance at the contents –
While there are several other blockchain-based NFT card games available in the market at the moment, these are projects that have already created a place for them as games with high potential. The top choices include-
Listed below are some of the projects that may be due for some explosive growth in the upcoming months. These games vary in terms of styles, playing experience and several other aspects.
For those looking to invest in NFT card games in this market condition, Calvaria can easily be considered to be one of the top picks. Announced recently by a group of highly experienced professionals, Calvaria is an innovative approach to provide a better NFT card game experience than its current counterparts.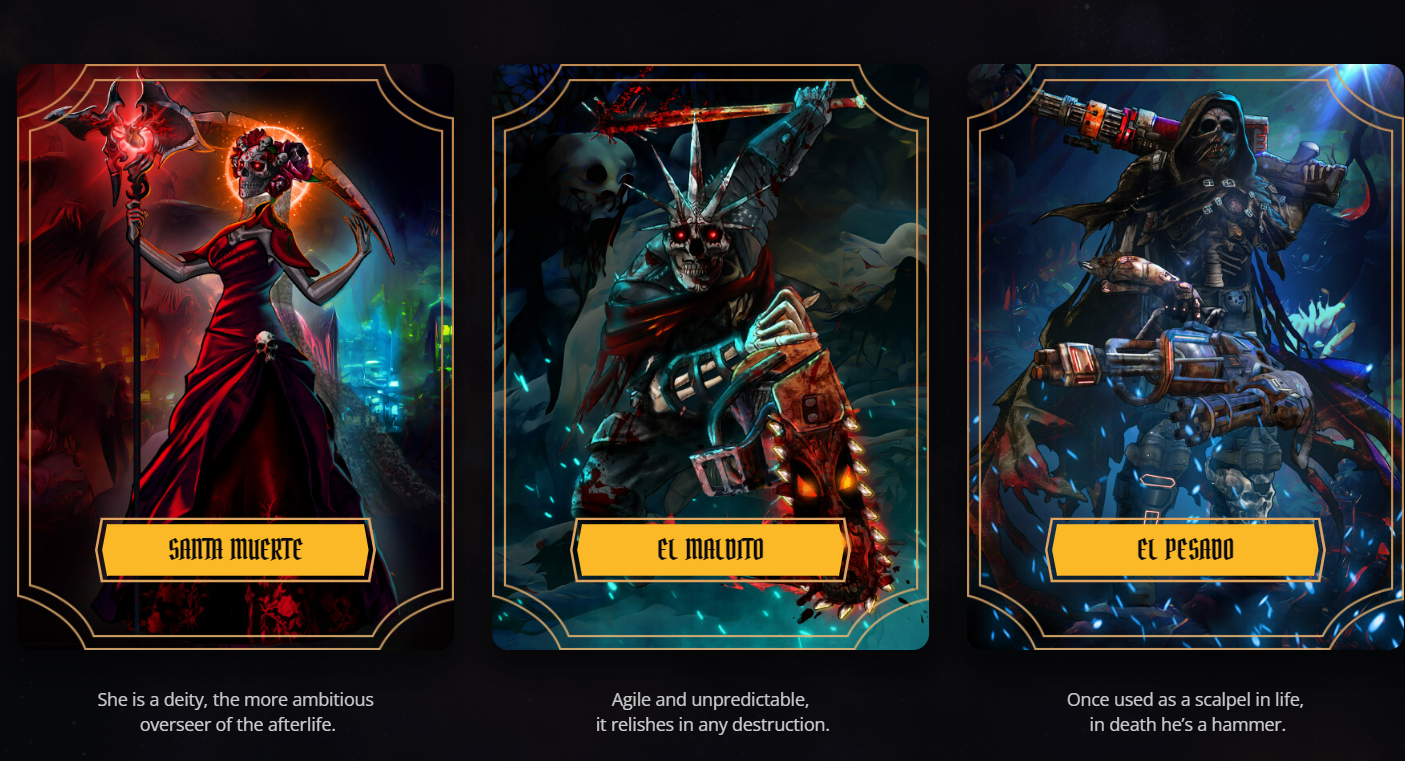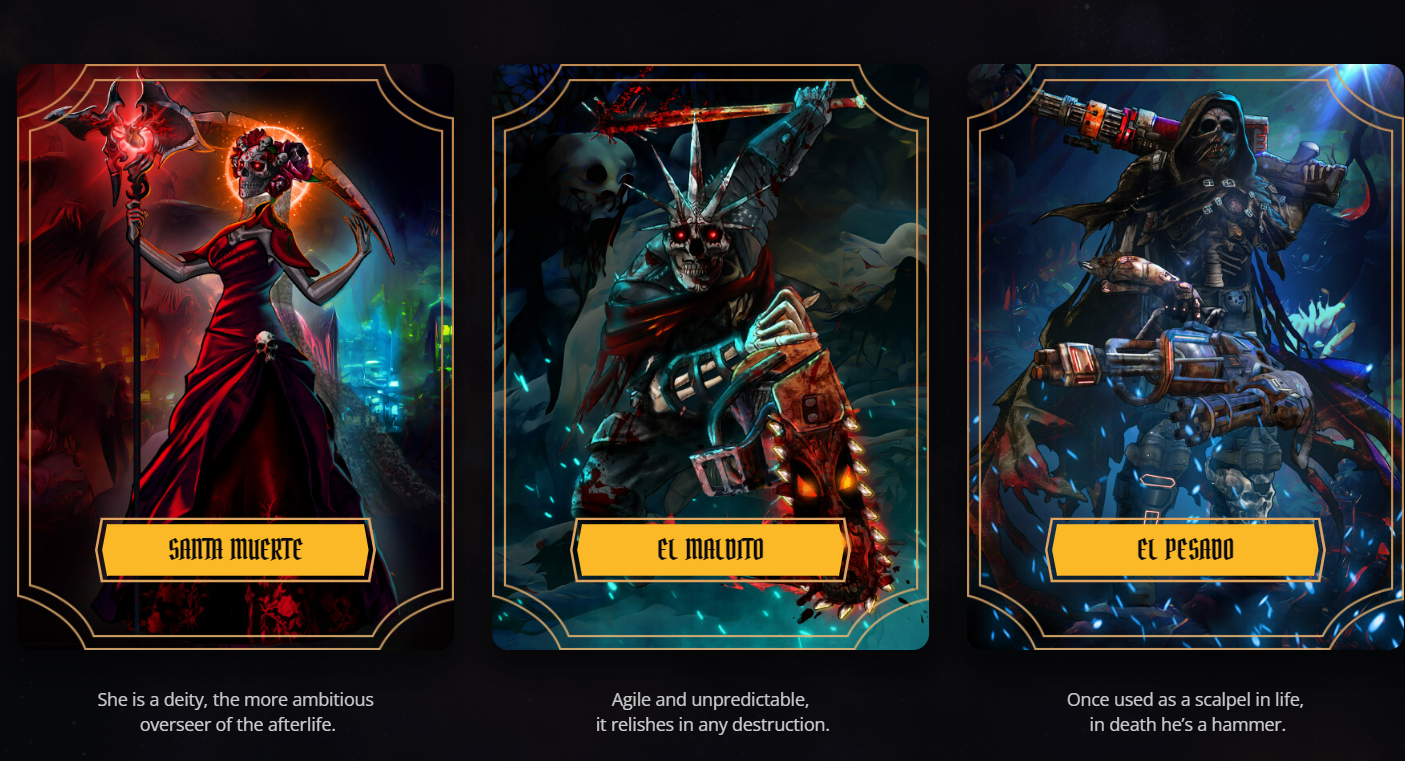 It is created in a mythical setting with character card NFTs as the main components of the game. The game universe is divided into three parts- Arcilla Viviana, Miaquilia and The Void. Each part has NFT characters with excellent artwork as a major selling point.
As a P2E game, players will be able to access different arenas and settlements where they can stage their battles. They can also trade NFTs to RIA, which is the platform's native token. While there is a marketplace within the website itself, players can also trade their NFTs on third-party marketplaces like Opensea or Binance NFT. Developers have ensured that there will be a decent increase in the utility functions for Calvaria's RIA token.
Currently in its presale phase, the token has managed to partner with big names in the industry like Kenzo Ventures, Sparklab, Skymeta, Capital DAO etc. The project is set to release its product in the upcoming weeks after the presale is over. As a game that is being launched at a point where bearish sentiments are strong, it goes to show that the project has strong fundamentals and massive potential for growth.
The token is currently in phase one of the presale and is set to be sold at a higher rate for the second. So, for anyone looking to invest in one of the best options when it comes to NFT card games, Calvaria would be an ideal pick right now.
Visit Calvaria
Headed by Jamie Thompson, Vulcan Forged is headquartered in Athens, Greece. Berserk is one of the most popular NFT games not only in the card game genre but also within the entire Gamefi space. Vulcan Forged is the name of the studio that hosts the Berserk Game. It is a turn-based CCG that is set in the "Vulcan Universe". In the game, the cards have abilities that vary while building one's forces and devising new strategies to win.
The P2E game is among the biggest in the Gamefi sector currently and has been pulling in gamers even during this market condition. There are two types of main cards that a player can acquire and use in the game, namely the Creature Card and the Spell Card. These cards can be changed and used strategically to create better chances of winning. The creature card unleashes a creature that can be used to deal aggressive damage while the spell card is a collection of potent spells.
The PYR token is the native currency of the Berserk game and the Vulcan Forged ecosystem in general. This ecosystem already hosts several other games too which can be explored and enjoyed using the PYR token. PYR had gained a massive upside during the 2021 bull run but crashed right after. Currently, it is trading at a discounted rate of around $4.4 making it an excellent investment option.
While there has been a steady release of games that are created in the same genre, Berserk has managed to stand its ground and stay on the top lists of best NFT card games even today.
Buy PYR on Binance
Created by the popular Horizon blockchain games that have several other successful games under its name, Skyweaver is a free-to-play NFT card game. The project had received much media attention since it was announced way back in 2019. It had raised a whopping $3.75 million in its funding round and was led by Reddit co-founder Alexis Ohanian.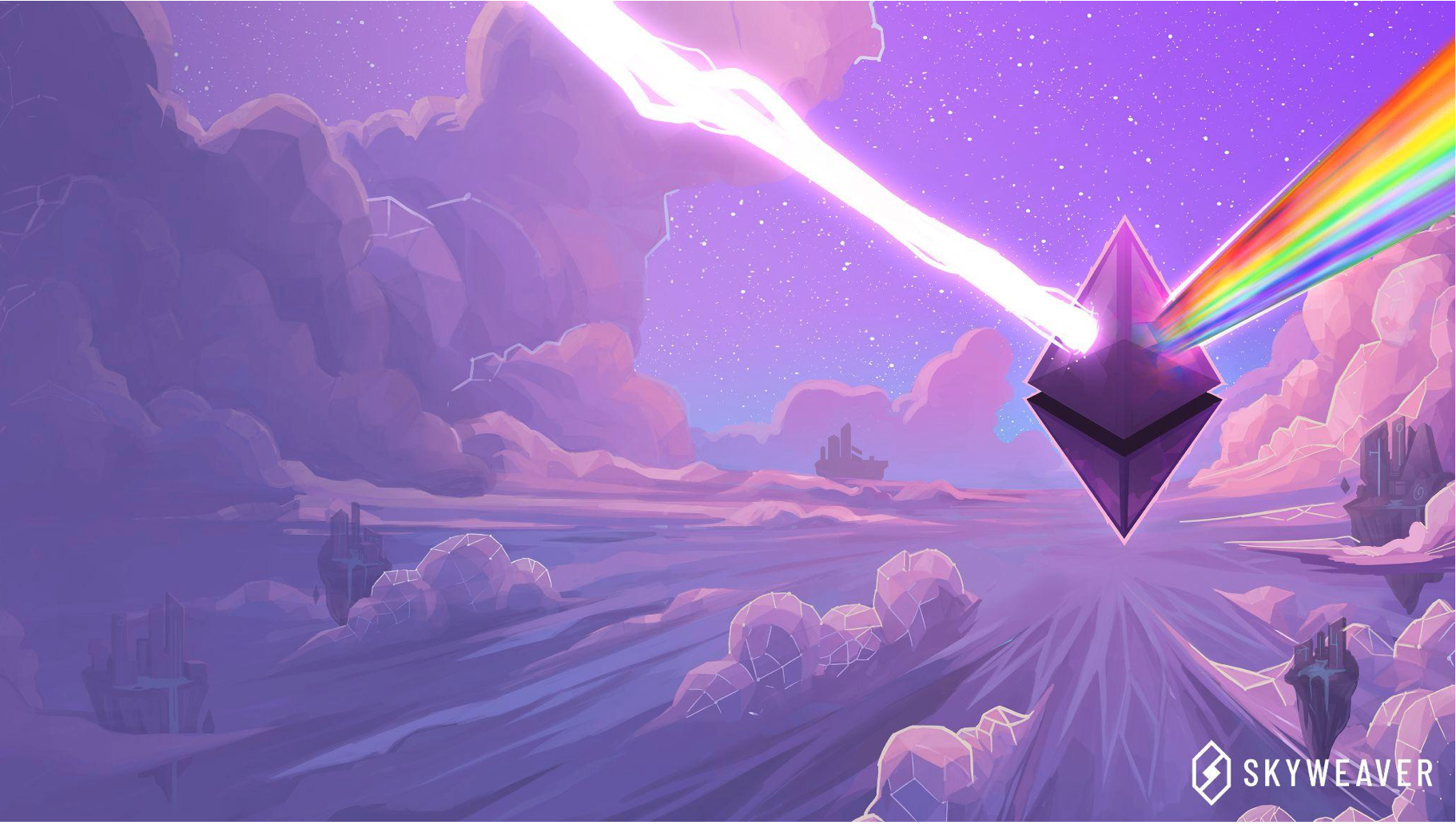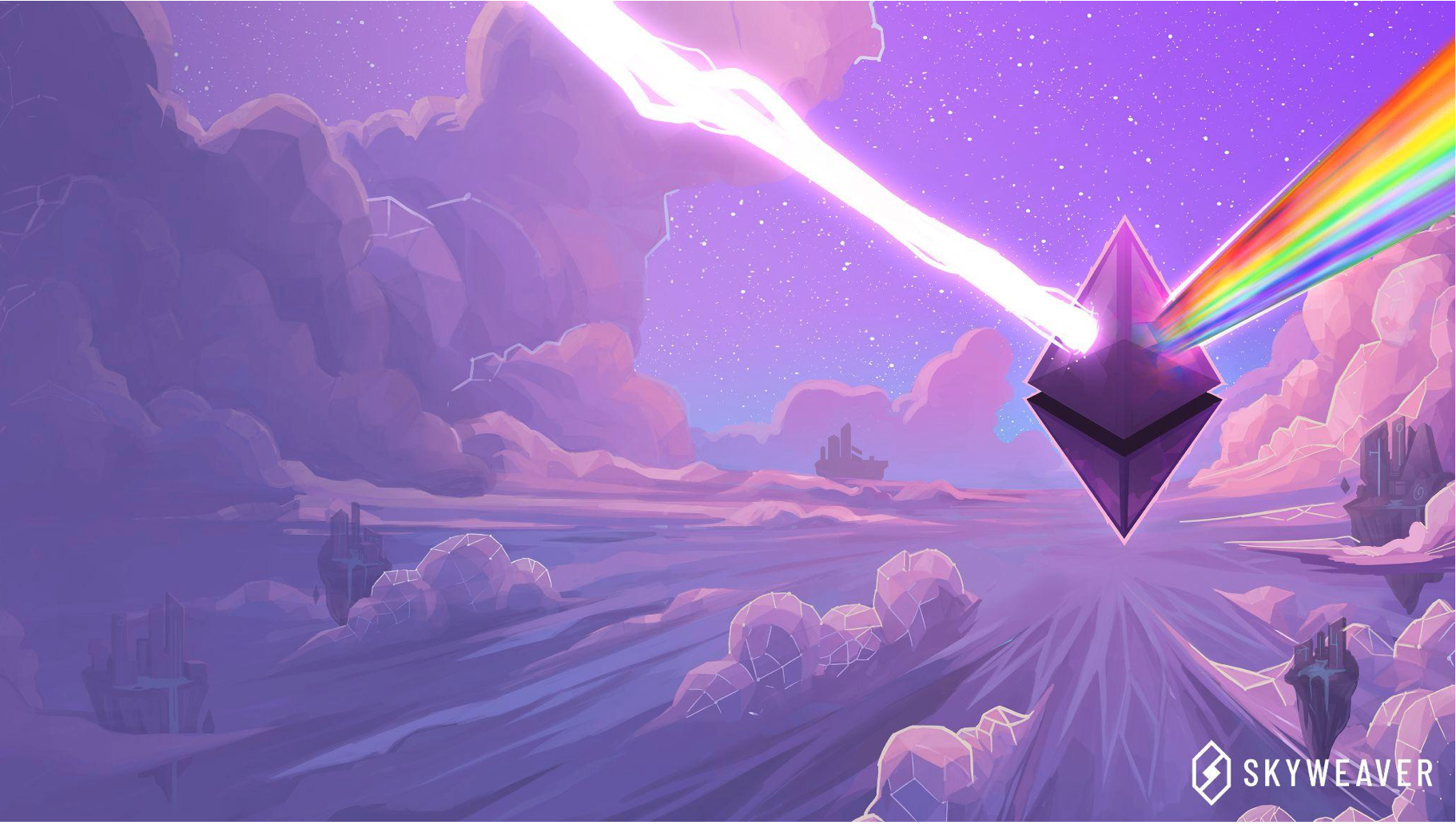 The turn-based combat gameplay is enhanced by the fact that it is a singleton game. This means that there is no use to collect multiple cards of the same character to create a great strategy. However, Horizon has been slow with the development of the project. Initially introduced in 2019, the project's closed beta was available in 2021. The open beta was released later in 2022.
The open launch itself was a massive success and saw more than 2.2 million matches right after the event. It had received appreciation from some of the biggest influencers in the gamefi sector since the NFT cards weren't subjected to any sort of presales. This gave everyone a fair opportunity to buy and not let the big investors buy all of them up.
Each card is categorized into a "prism". There are 5 prisms which constitute Strength, Agility, Wisdom, Heart and Intellect. The developers claim that while it may be easy to get started, mastering the game may be quite tricky. However, there has been a decent increase in the number of interested parties when it comes to Skyweaver. This is likely an indicator that the game may end up gaining much value as the bull market closes in.
One can easily buy an NFT or play for free by visiting the website. Skyweaver also features a mobile app and is available on Android and IOS.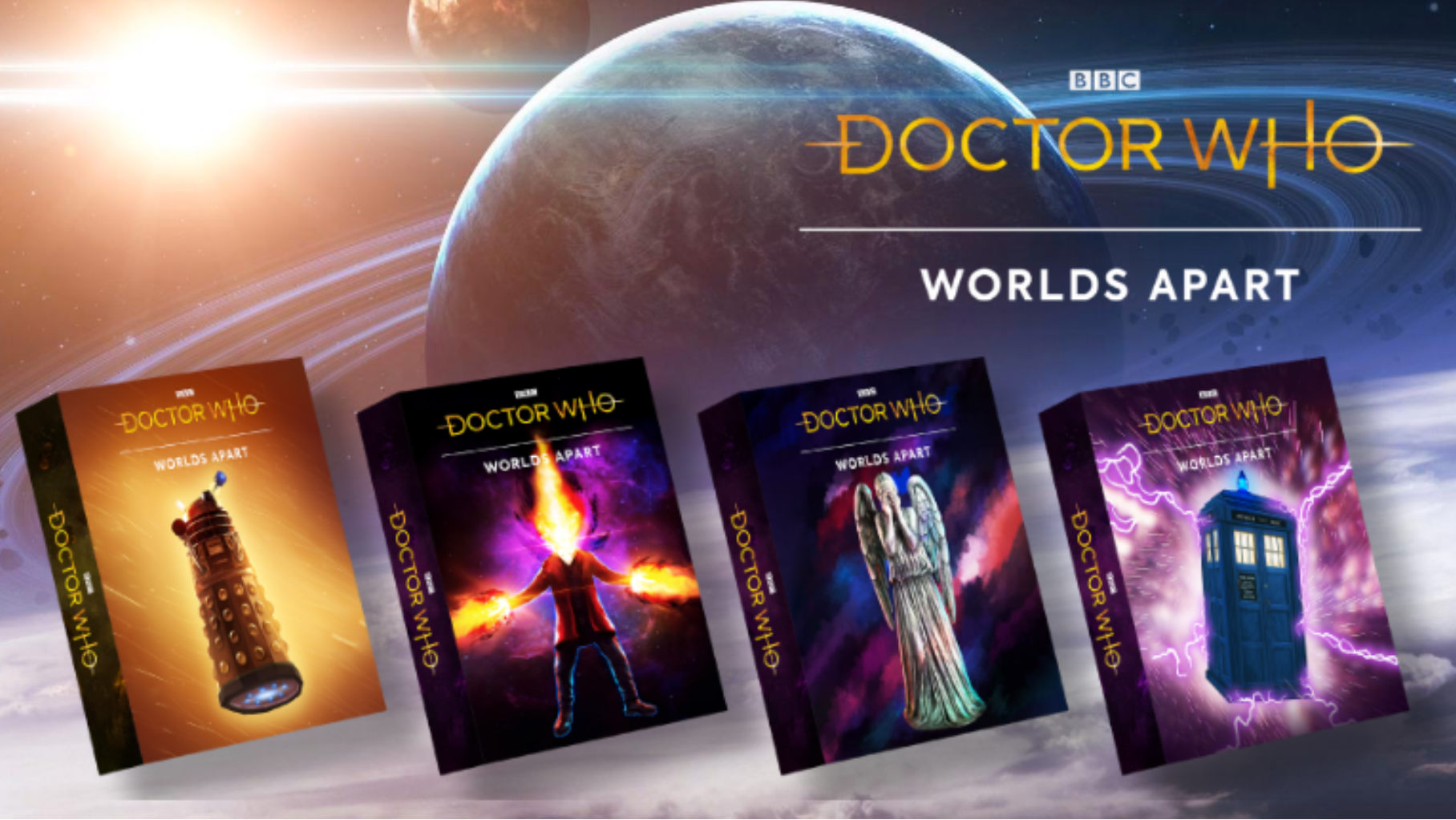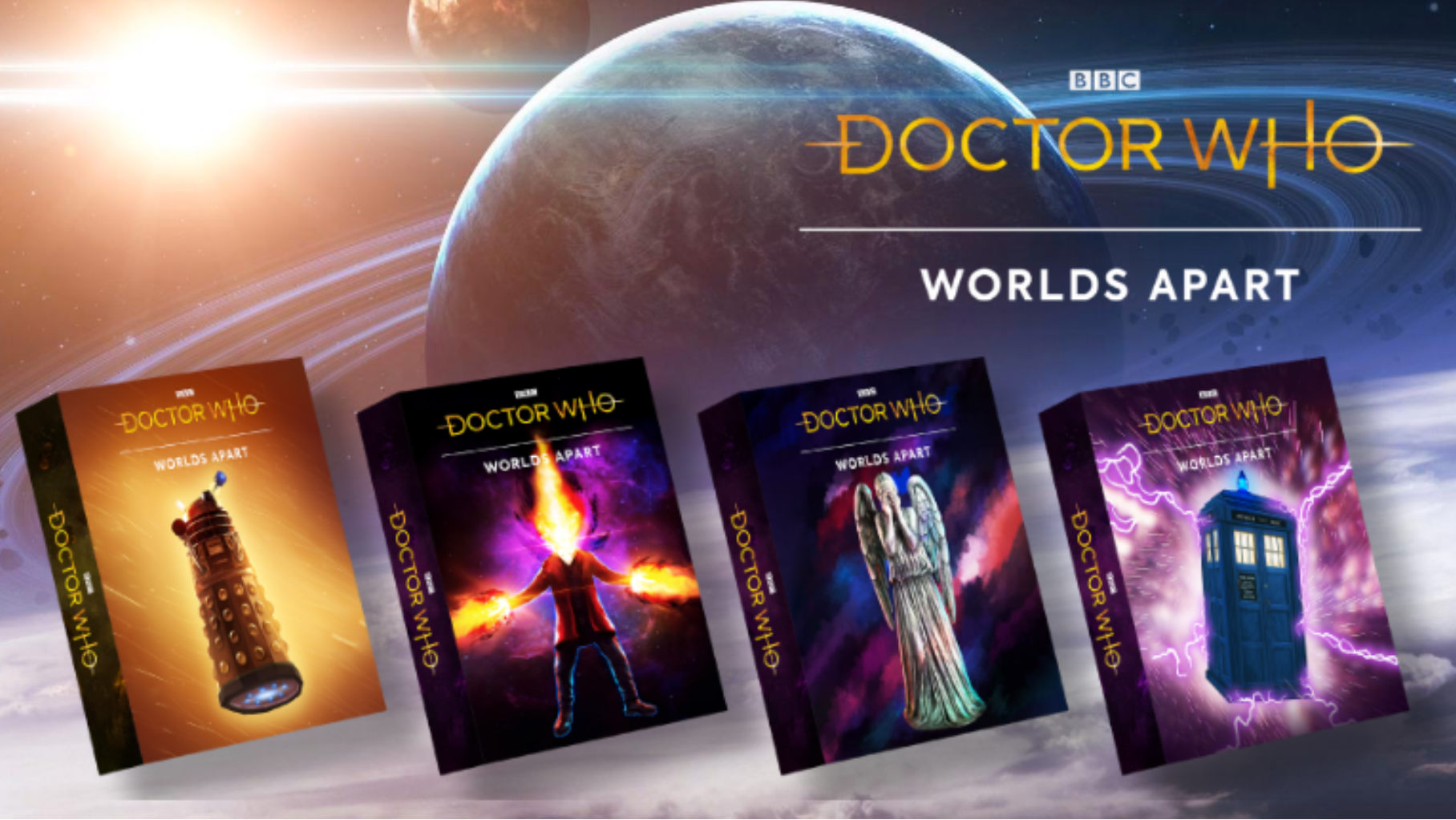 Doctor Who is a sci-fi show that is considered one of the greatest of all time. So it is no wonder that this particular game made it to the list. Doctor Who was a show on BBC that has bagged several awards and amassed a huge fanbase over the years. Published and developed by the Reality Gaming Group, Worlds Apart is a free-to-play online blockchain collectable card game.
The gameplay is based on the game itself and includes a character from the original tv series. This itself has sparked conversations and communities among gamers who have also been fans of the Doctor Who sci-fi show since the start. The series consists of a "Time Lord" which is the character played by users. They are expected to challenge opponents and win using strategies and collectable card NFTs.
The game idea was born as Reality Group's brainchild and was actualized after a partnership with BBC. It was set to be created based on the Doctor Who IP using blockchain technology. However, the blockchain part of the game was initially a barrier to the growth of the project. CEO of Reality Group Tony Pearce had stated that the company was looking for ways to educate the fans about the utility and potential of these assets through the game as well.
Dedicated users who had acquired a founder's token way back in 2020 were given access to the game's early access in December 2021. The cards are based on certain character types. These character types closely represent most of the major characters within the Doctor Who universe as mentioned above. The major 8 character types in the game include Creature, Companion, Upgrade, Moment, Flash, Object, Phenomenon and Planet. Each card holds different attributes and has advantages over the others.
Anyone who is a sports fan and is a part of the blockchain gaming industry will be aware of Sorare. It is the most played NFT fantasy football game in the space and caters to a very wide audience currently. It is based on the game of football, which is undoubtedly a sport with the highest fan following all around the world. Developed by Nicolas Julia and Adrien Montfort, Sorare has managed to become the number-one game within its genre.
Sorare was launched in 2018, as an attempt to integrate blockchain into the quickly growing world of fantasy sports. The multibillion-dollar industry of football has helped Sorare gain value too, as expected. This was because the project was launched at a point when the demand for NFT-based sports fantasy leagues was at an all-time high.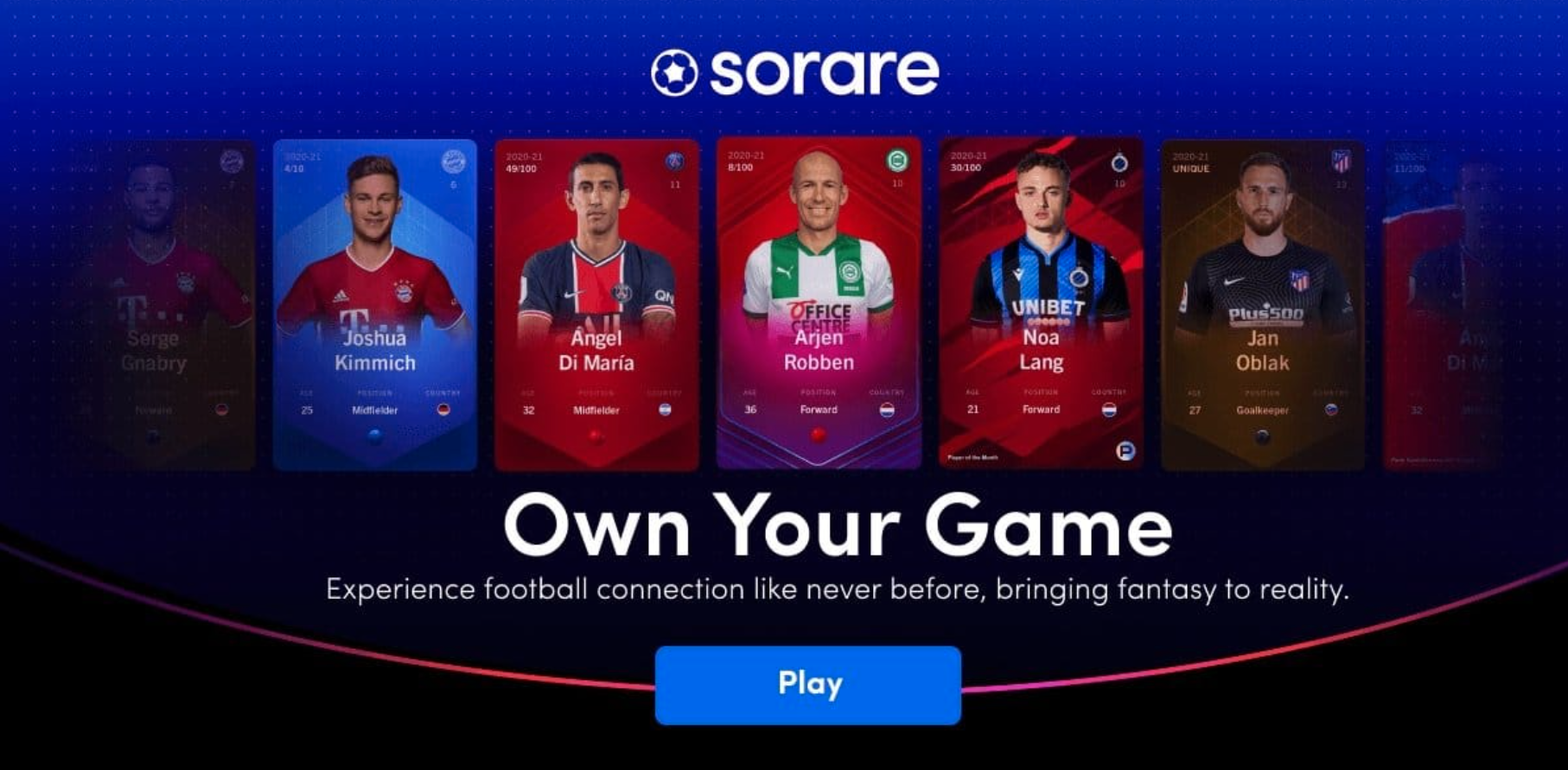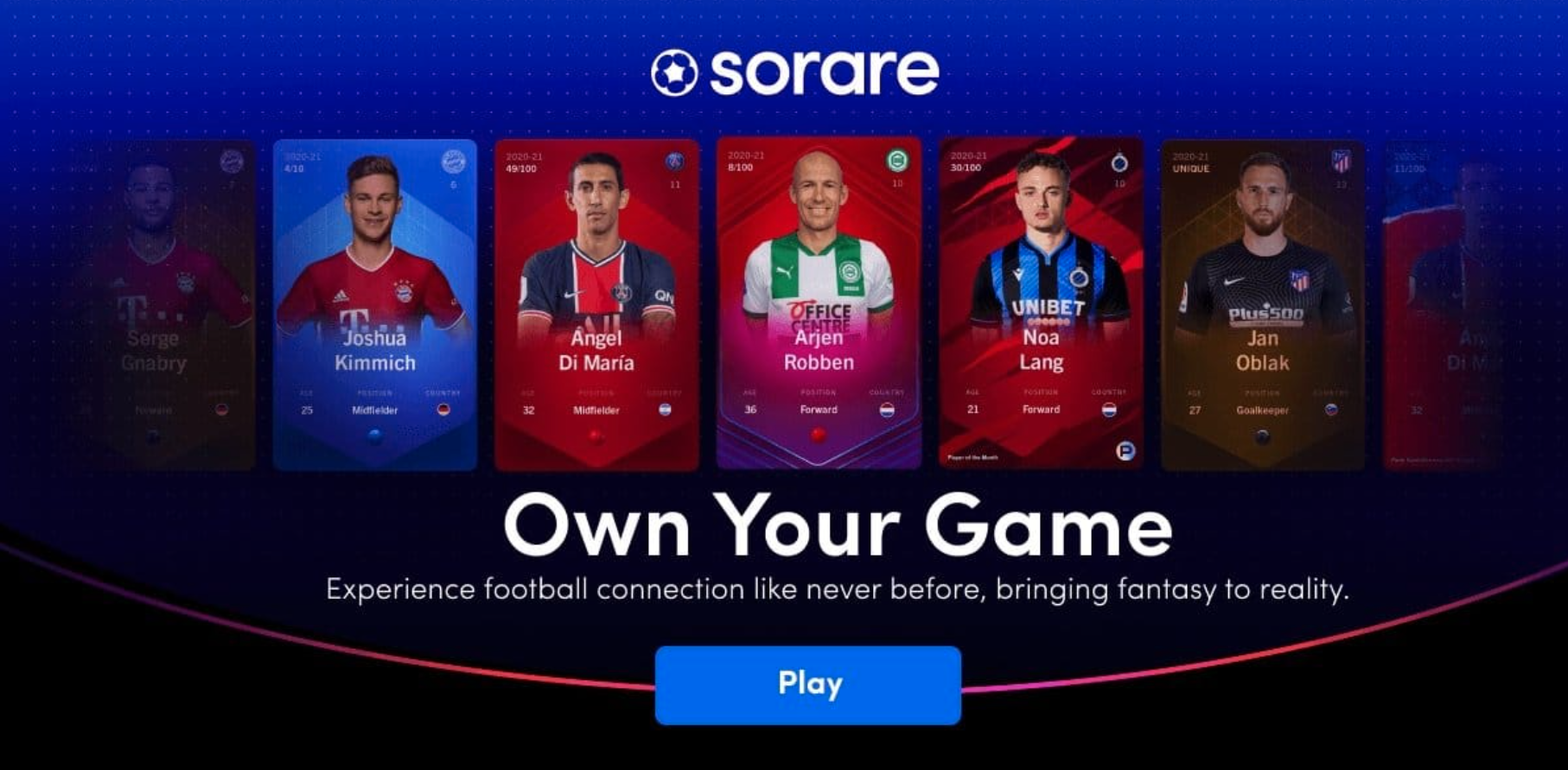 During Sorare's weekly competitions, players act as football managers, selecting players to form squads that compete against the selections of other players. NFTs which are in the form of playing cards are the key to all of this. Players must be collected before they can be let loose on the field, rather than simply selected.
The NFT element plays a crucial role here. On the Ethereum blockchain, cards with limited, rare, super rare, and unique rarity levels are minted as NFTs. All cards are accounted for, and their ownership is traceable. By owning these digital tokens, players can trade or sell them at their convenience. Tournaments and the game's marketplace allow players to win or purchase cards, which can then be used to participate in more games to earn money or rewards.
Claiming to be the first-ever blockchain-based mobile game ever made, Spells of Genesis was initially launched in 2015. Since then, it has made headlines across several media outlets that talk about blockchain games.
The game was created when Shaban Shaame, the CEO and founder of Everdreamsoft promoted it as an original "blockchain-based game." In 2015, his company raised 930 bitcoin, worth around $350,000 at the time, by selling some of its assets to Counterparty. These assets are called Bitcrystals and were created on Counterparty itself based on the Bitcoin Network.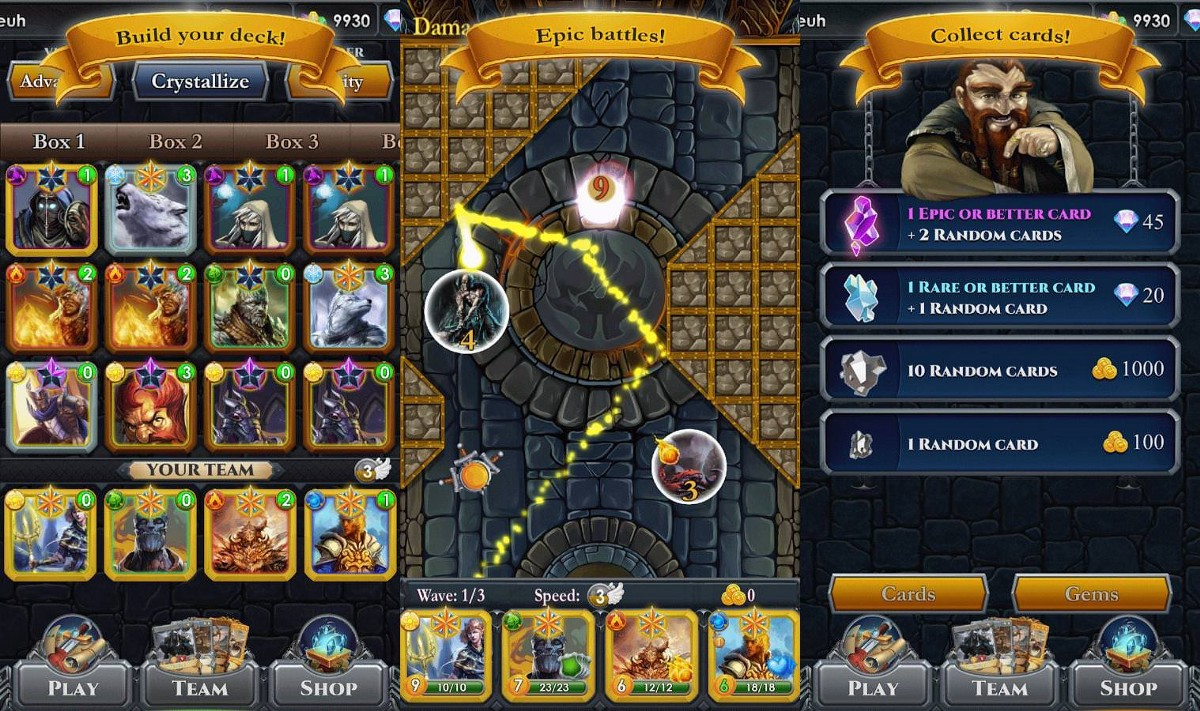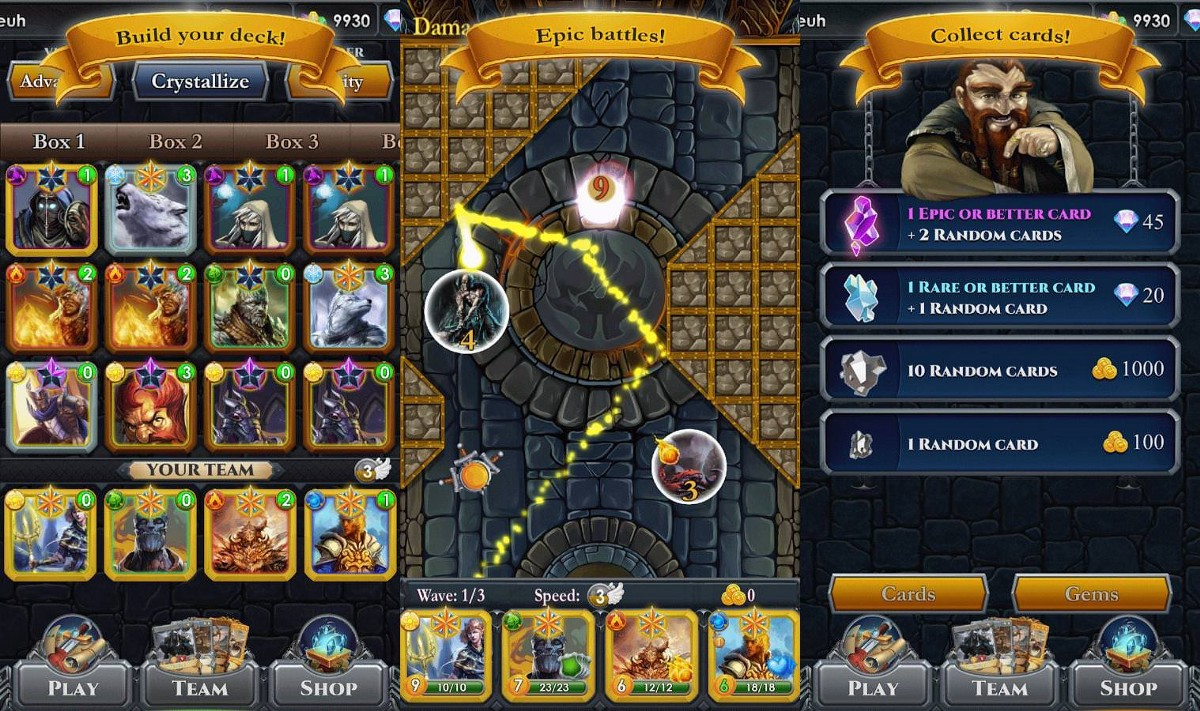 Spells of Genesis or SoG manages to effectively combine TCG functionalities with the point-and-shoot aspects of traditional arcade games. Within the ecosystem, players are expected to collect and combine their NFT cards to create decks. These decks can then be put together strategically to win games against opponents. Set in a fantasy realm named Askian, Spells of Genesis boasts of some high-quality artwork within the NFTs as well as the game in general.
SoG has existing partnerships with big brand names like Kraken, STORJ, Polygon, Klatyn Horizon, Ledger, Dappradar etc. Within the game itself, there are over 700 levels, which are divided into thirty game campaigns. While it might sound like a lot, players generally claimed that the game can be really exciting as one moves further along the levels.
There are several other aspects and modes that enhance the overall gaming experience when it comes to Spells of Genesis. This added with the blockchain element makes it an interesting option for not just the blockchain-savvy players, but also the traditional gamers with no interest in cryptocurrencies.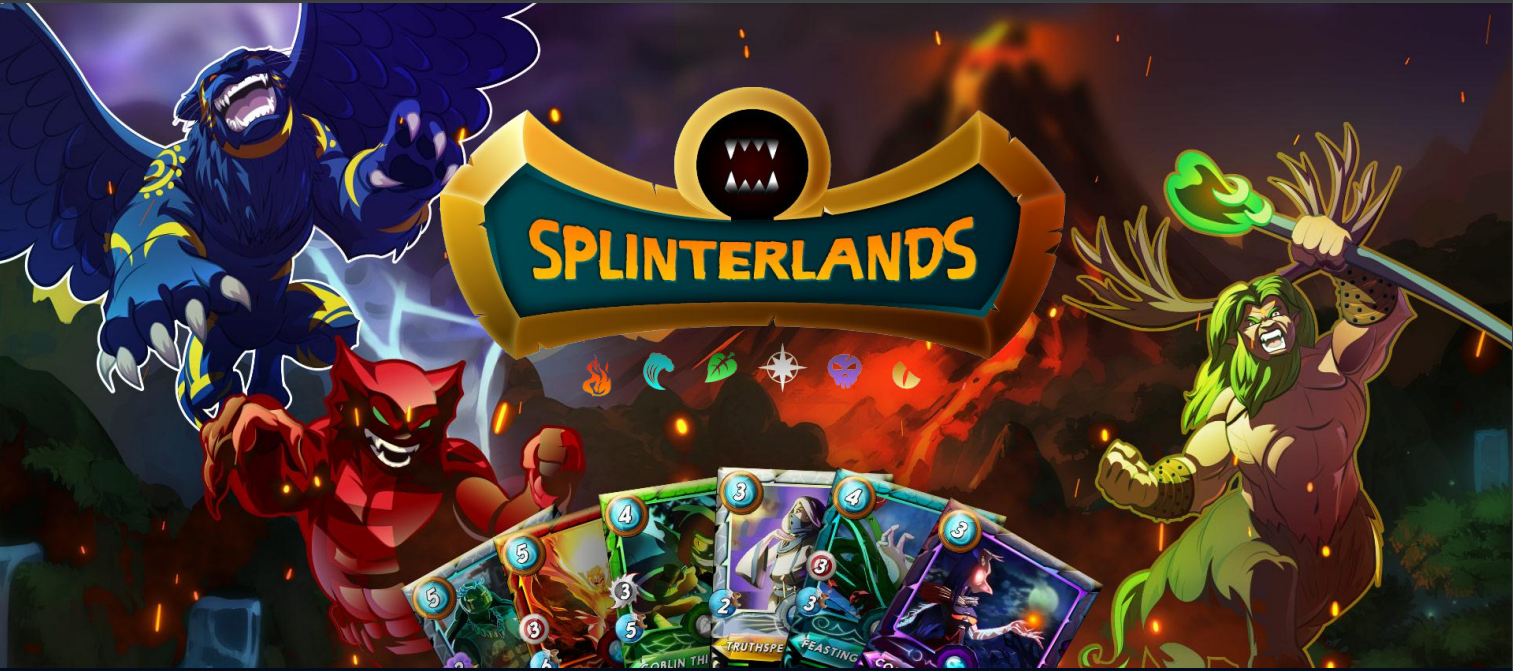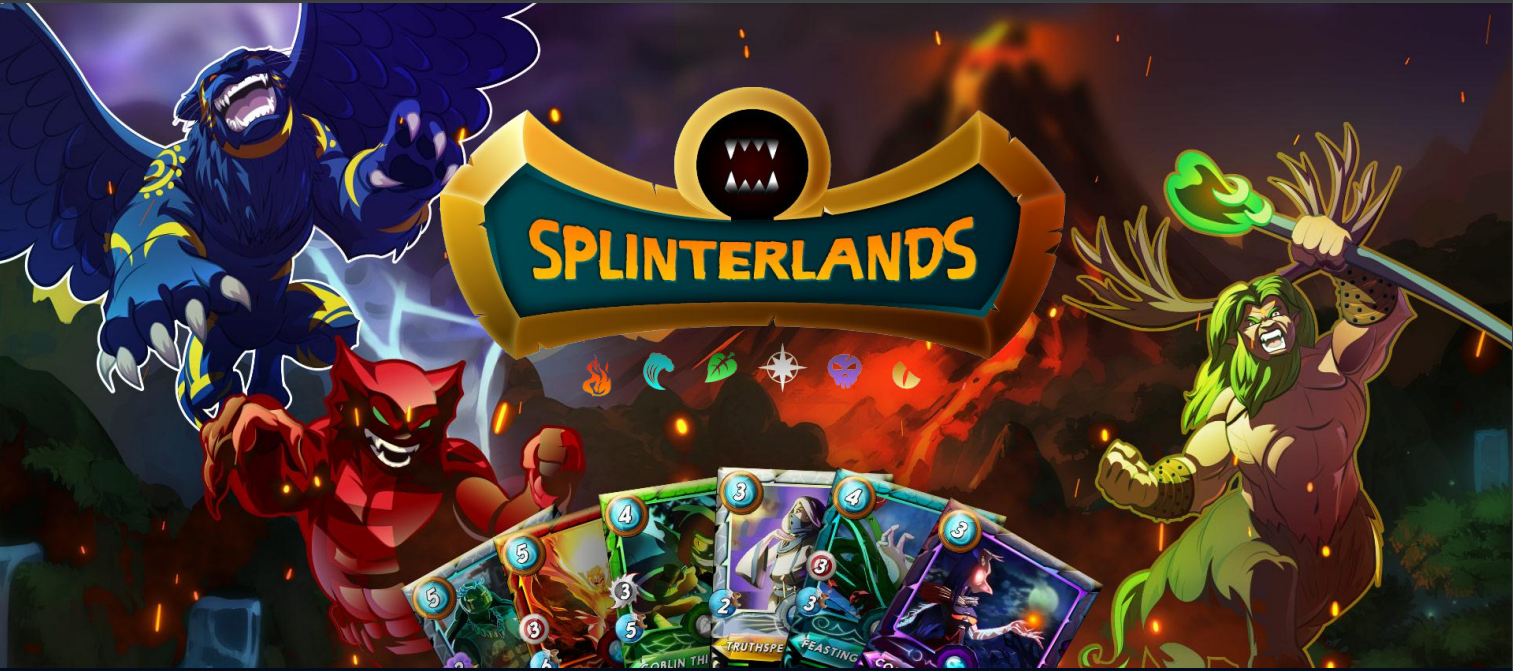 Any NFT card game listicle is unlikely to not feature this game. It is one of the top-played blockchain games in the space with more than 2 million users globally. Splinterlands was created by Mathew Rosen and is based in Pennsylvania. Launched way back in 2018, it is popular for taking reference from widely loved traditional games like Magic- The Gathering.
The game does allow players to start playing without having to spend initially. But for full access to the game, players must purchase the summoner's spellbook for $10. It allows players to access their account keys and earn Dark Energy Crystals, which can be redeemed for real money.
Battles can be ranked or practised. However, players can increase their rating only through ranked battles. Beginners do not lose ranking points if they play ranked battles with a rating below 100. In battles, players with similar strengths face off against each other. Each player selects six monster cards and one summoner card for the battle against their opponent in order to destroy all of their opponent's monster cards.
Splinterlands is a project that runs on the HIVE blockchain. However, each card can be converted into ERC-20 NFT tokens and can be sold on platforms like Opensea or Binance NFT. This game was already a highly successful venture. But the currently surging interest in the category of blockchain-based card games may very likely bring much growth to Splinterlands.
SPS, which is the native token of the Splinterlands ecosystem, is currently trading at around $0.06, way below its all-time high of about $0.8 back in 2021.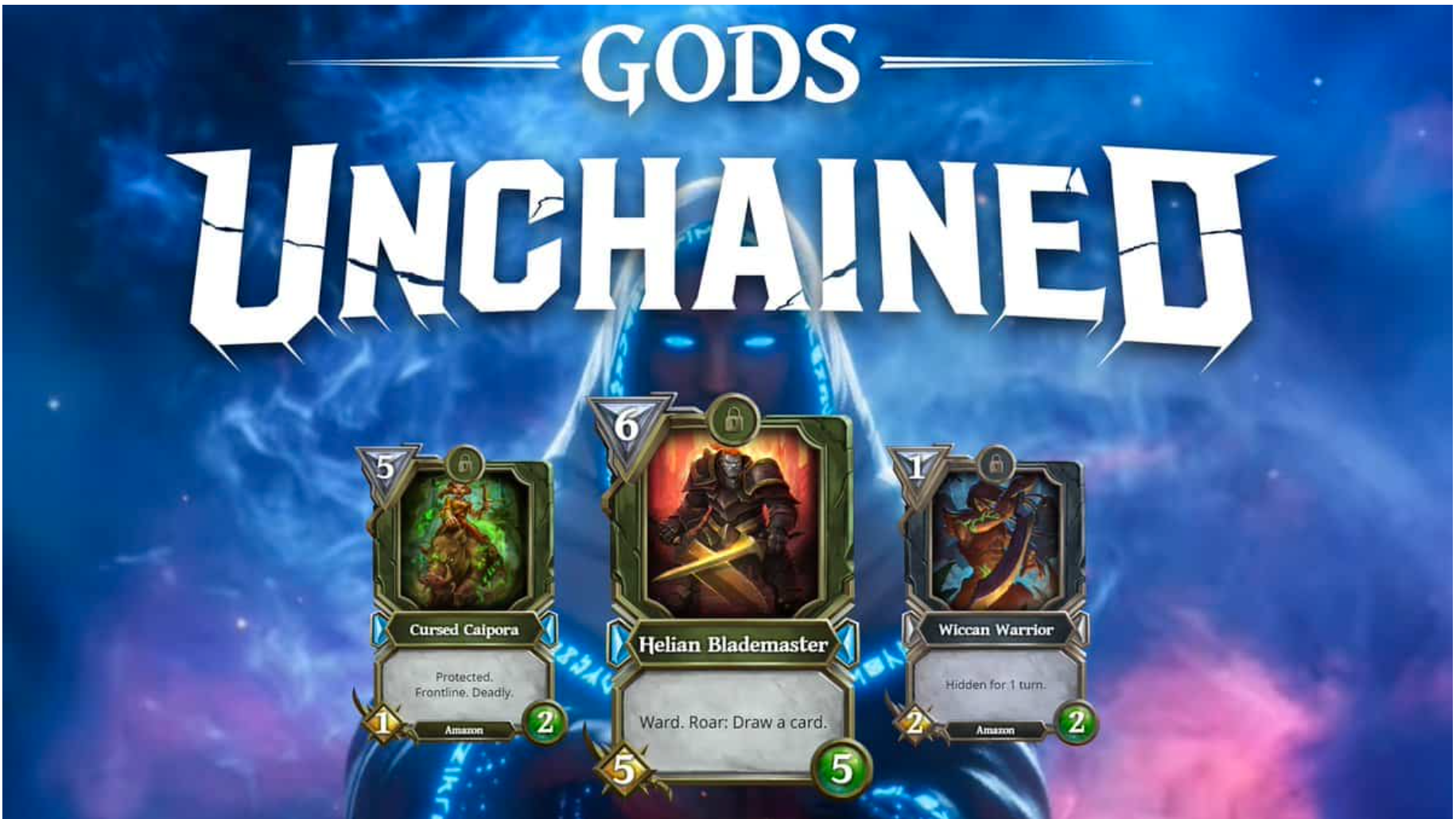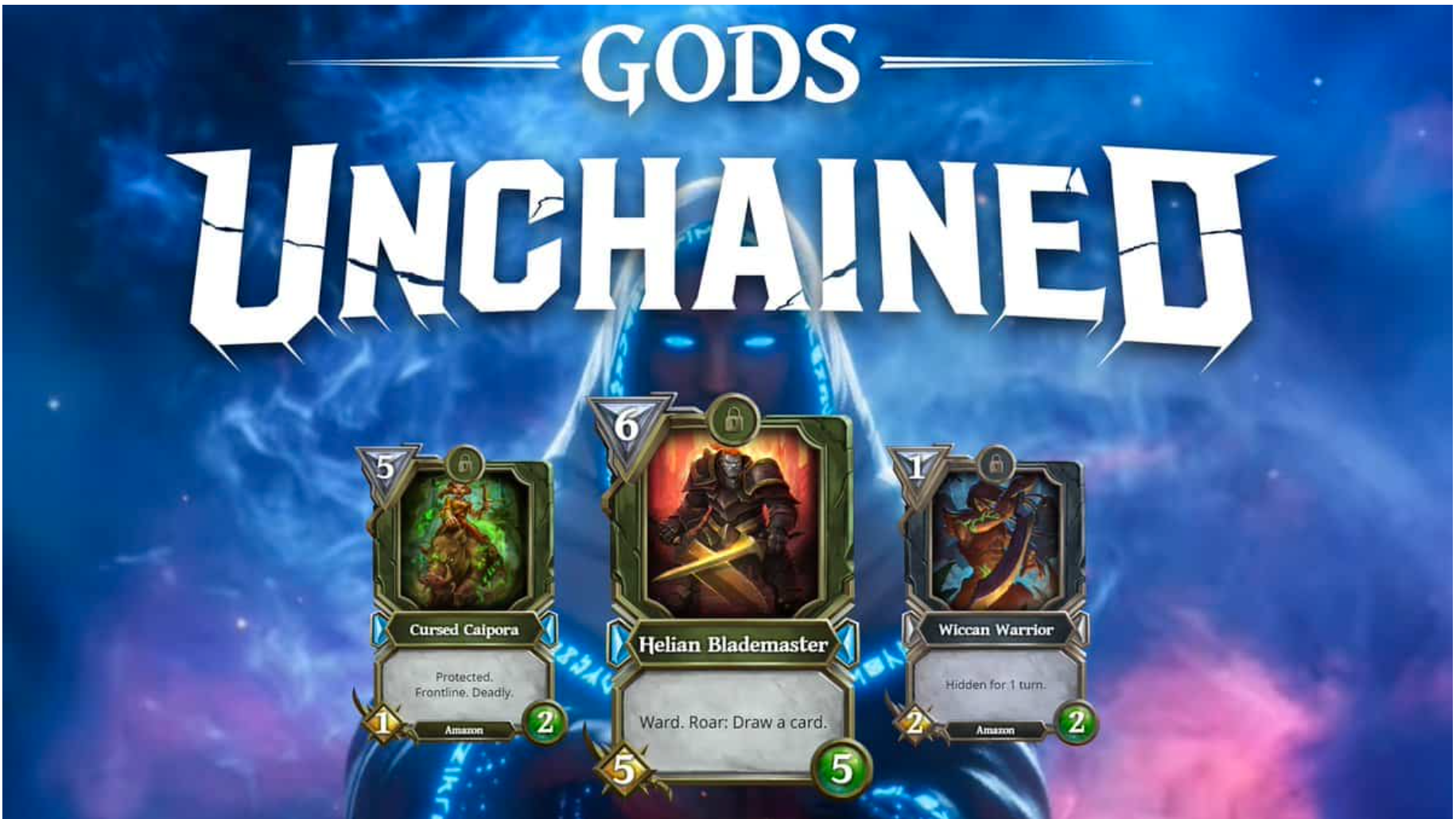 Last but not the least, is one of the top-grossing games across all formats- Gods Unchained. Gods Unchained is not only a project that is popular in the NFT card game genre, but within the entire industry. Developed and Published by Immutable X, Gods Unchained has already managed to sell NFT cards worth more than $52 million. Even though it's still in beta, it has over 450,000 registered players. In the ever-changing NFT industry, Gods Unchained can be looked at, as the longest-running, most stable project.
In simple terms, Gods Unchained is an Ethereum-based, free-to-play game that rewards players to earn items by playing. It is marketed as a game about combat and strategy where players are needed to come up with clever strategies to win against their opponents. The cards are NFTs which represent complete ownership of the characters.
These NFTs are created on the Ethereum blockchain, which can be turned into valuable cryptocurrencies in the game's marketplace. Earned items are designed with thoughtfully planned utilities, which means you can use them over and over again without having to worry about your assets becoming obsolete.
GODS, the native token of the Gods Unchained ecosystem has three major use cases. It can be used to create NFTs, make in-game purchases and for distributing among the players in the form of rewards. The token has a circulating supply of 77 million tokens. It is trading at around $0.3 with a market cap of $26 million currently. As the bull market kicks in, the community expects Gods Unchained to increase in value considerably.
Buy Gods Unchained Now
With projects like Calvaria being introduced to an already growing category within the blockchain gaming space, the community should consider investing in projects right now. This may be the ideal time to get started since the prices of tokens associated with these projects are at all-time lows and can be stocked up at discounted prices.
Invest in Calvaria (RIA) at calvaria.io.
Another new presale we've recently reviewed is Dash 2 Trade (D2T) which powers a crypto analytics platform for traders, a bespoke toolset to find new cryptocurrency earlier than the rest of the crowd, including native tokens of crypto games.
Dash 2 Trade – High Potential Presale
Our Rating
NFT card games can be an excellent source of income. There is an option to earn by playing or by simply trading the collectable NFT cards one holds.
The gameplay of various projects may vary. However, once a player gets used to it, they will be able to navigate through the website easily. Bu t ultimately, it depends on the game as well.
The only requirement to be able to play any kind of NFT-based blockchain games is a wallet and some cryptocurrencies. Several projects do not have this criteria too.
Eric is a skilled crypto researcher and writer whose current focus is on deconstructing Blockchain, FinTech and Finance trends for his target audience. With prior experience in SEO and social media, Eric understands well the type of high quality, yet simplified coverage that readers like to engage in. He has been working for the past year with reputed crypto-journalism portals like Business2Community and InsideBitcoins. The self-taught crypto enthusiast takes special interest in the immense potential of the Metaverse and Web3 technologies for shaping the digital future.