16 August 2022
In case you have missed the trends there's a new viral app circling the clouds and it actually makes me want to post pictures again.
BeReal is a social media platform that launched about a year ago but is currently the most downloaded app in Australia.
It looks like it's recent rise in popularity is down to the frustrations that has left users actively opposing the changes to feeds on Instagram.
These include a move to more video-based posts and the introduction of recommendations.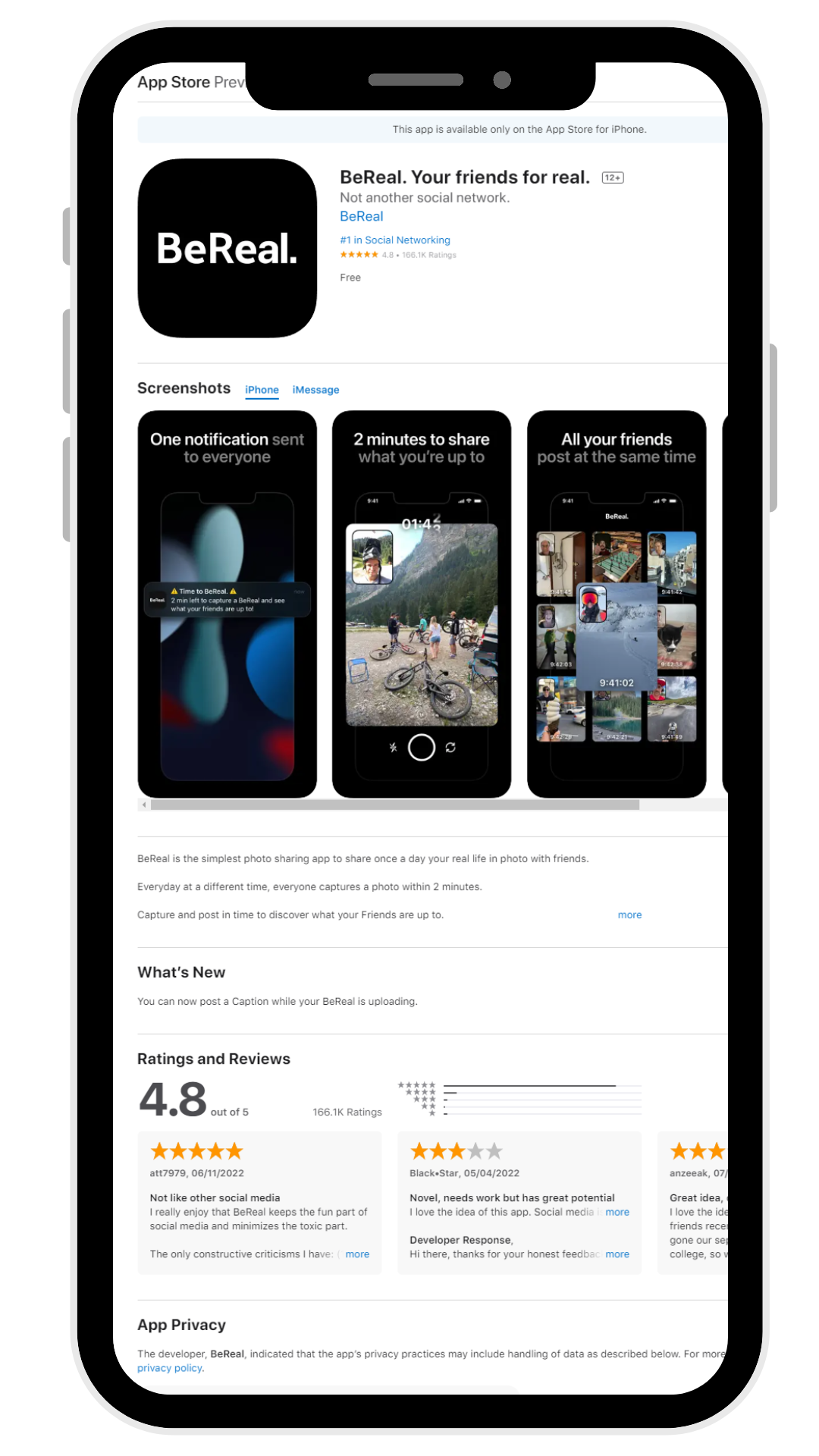 How BeReal is different to every other social media is that it determines when you post, every day the BeReal user is notified at a random time to post a picture of what they're doing right that second.
While the time you're asked to post changes every day it's actually EVER user that is notified for that one time.
Once you receive the notification, you've got two minutes to take your picture. The ultimate catch is that you can't choose something from your camera roll or edit a picture, making it an active photo of what you are doing in that moment with less "fakeness".
The other unique feature is that the app takes simultaneous pictures from the front and back camera. This creates an image of what you are doing and the environment you are doing it in, so those toilet selfies should be a whole lot more interesting.
You also can't see other people's photos until you actually post your own, and once you've seen everyone's pics, that's it, there's no going back to look again, it's all gone and the app is useless til the next day, meaning you can get back to your life.
While you are scrolling it will even let you use emojis on other people's posts, but it takes those emojis and lets you take an image of yourself doing that emoji, thumbs up, smile, laugh, making it even more real.
BeReal is available on Apple Store and Google Play.

Published by the licencee of 3BA 102.3FM
Radio Ballarat Pty. Ltd. ACN 007 225 863
56 Lydiard Street North, Ballarat VIC 3350
Phone: (03) 5331 1333
Studio: (03) 5332 1023
source